The San Marino is a two-door classic sports car in Driver: Parallel Lines.
The San Marino is a roofed version of the San Marino Spyder, and features elements of a second generation Chevrolet Corvette(C2). It has a long hood and a short curved back, with its headlights underneath the hoods 'lip'.
Performance
Edit
The San Marino has very good acceleration, and an acceptable stock top speed of 100 mph in stock condition. The car has moderate acceleration which is seen to be improved thanks to a low ratio gearbox and quick shift rate. The car's braking is also acceptable, being equally responsive. Handling could be better, as the car tends to understeer where cornering is essential, although the cars excellent grip compensates for any possible loss of control.
For optimal speed, it is recommended the player unlocks either race variant of the San Marino, as the limitation of engine upgrades severely restricts the capabilities of the standard San Marino, particularly in terms of top speed, while the race versions allow for excellent top speeds.
Performance Overview
Edit
General

Gears
Engine
Acceleration
(0-60 mph)
Top Speed
(mph / km/h)
4
Petrol
2.56 Seconds
100 mph (160.9 km/h)

Vehicle Upgrades


Stage 1
2.24 Seconds
110 mph (177.0 km/h)


Stage 2


Stage 3


Nitro Kit
1.60 Seconds
127 mph (204.4 km/h)

Ray's Autos Statistics

Handling
Acceleration
Speed
The San Marino Spyder is a topless variant of the San Marino, lacking the entire roof and rear windows. It shares the same modifications as the San Marino, albeit its bodywork options are in a different order. It has the same performance. The San Marino Spyder, just like the San Marino, also has a unique racing counterpart.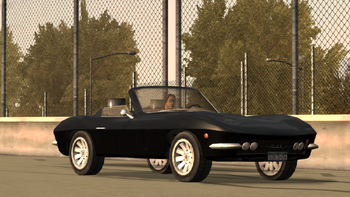 The San Marino Spyder. (Rear quarter view)
The San Marino Racer is a Race variant of the San Marino, featuring a completely redesigned livery, visual modifications and an outstanding upgrade in performance.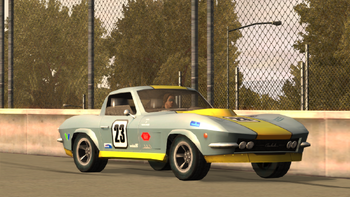 The San Marino Racer. (Rear quarter view)
Community content is available under
CC-BY-SA
unless otherwise noted.